See why this is the stop smoking program to choose!
There is a lot of hype out there about how to quit smoking. Don't believe everything you hear. At A Better You Hypnosis we have a proven track record of helping people stop smoking and we back it up with a Written Guarantee. It really is that simple.
Thank you! Thank you! Thank you! I have been smoking for 30 years and honestly believed I would never be able to stop smoking. After using your program as part of my last effort. I am now smoke-free and have been since Thanksgiving Day. I truly believe you gave me that little bit of extra support I needed and I can honestly say it has been painless. I have not had those crazy cravings I associated with previous attempts and do not ask me why, but I simply "know" I will never smoke another cigarette. Once again thank you! Thank you! Thank you! I am so thrilled words really can not express how impressed I am. After smoking a pack and a half of cigarettes a day for thirty years I now look forward to enjoying life as an adult who does not smoke! 
– Pauline Brady
Treating the Problem at its Source
The smoking cessation program at A Better You Hypnosis works in severing your mental dependence to tobacco and permanently changing the way you perceive this unhealthy activity. We address the triggers, activities, and scenarios that encourage you to light up–and we give you an arsenal of tips and techniques that can help you to break the bonds of this threatening habit forever.
Our Smoking Cessation Program Includes
2 – one-hour hypnosis sessions. (Can be in office or via Skype)
2 – 30 minute hypnosis Smoking Cessation audio sessions (MP3 digital downloads)
Our 100% Iron Clad Smoking Cessation Service Guarantee (See below)
You owe it to yourself to quit. If you are tired of struggling, tired of fighting yourself, and have a sincere desire to quit give us a call to find out if our program is right for you – even if you've failed in the past.  It really is that simple.
We look forward to providing you with excellent service.
Call Now to Schedule: 617-605-0443
Our Smoking Cessation Written Service Guarantee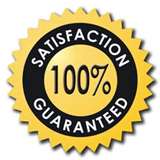 The Strongest Guarantee In the Business
Success using hypnosis is dependent on many variables including the attitude, motivation, cooperation and the attendance of scheduled sessions by the client. Even though human behavior cannot be ethically guaranteed, A Better You Hypnosis makes the following service guarantee for our smoking cessation program:
Upon payment of program fee in full, there are absolutely no more charges for sessions for the agreed upon program, regardless of the time duration involved for the client to reach his or her goal. As people vary, so will the time duration needed for each individual to achieve their individual goal. Subsequent programs desired by clients for other areas of work will fall under a different agreement.
After the initial training period for our program is completed, and you have successfully completed your hypnosis assignments (listening to home audio sessions, attending your sessions, etc.) A Better You Hypnosis Center will provide FREE REINFORCEMENT sessions at client's request as needed (maximum one per month) until client is satisfied and has attained his or her desired results. This guarantee applies to smoking cigarettes, cigars, pipes or tobacco chewing.
If you ever go back to your habit or problem again for any reason, our services are available to you at no extra charge for as long as our doors are open for business. You must, however, complete your assignments.
I have read and understood this service guarantee.  I understand that A Better You Hypnosis does not give refunds and guarantees programs only with additional services as needed.
DISCLAIMER:  THE TESTIMONIALS SHOWN ARE SPECIFICALLY ONLY THE EXPERIENCE OF THE CLIENT IN THE TESTIMONIAL. INDIVIDUAL RESULTS MAY VARY. RESULTS SHOWN ARE NOT TYPICAL. SUCCESS IS DEPENDENT ON MANY VARIABLES, INCLUDING THE CLIENT'S ATTITUDE, FOLLOW-THROUGH, ADHERENCE TO THE PROGRAM, PERSONAL HEALTH AND HISTORY. PLEASE CONSULT YOUR PHYSICIAN BEFORE BEGINNING ANY PROGRAM.